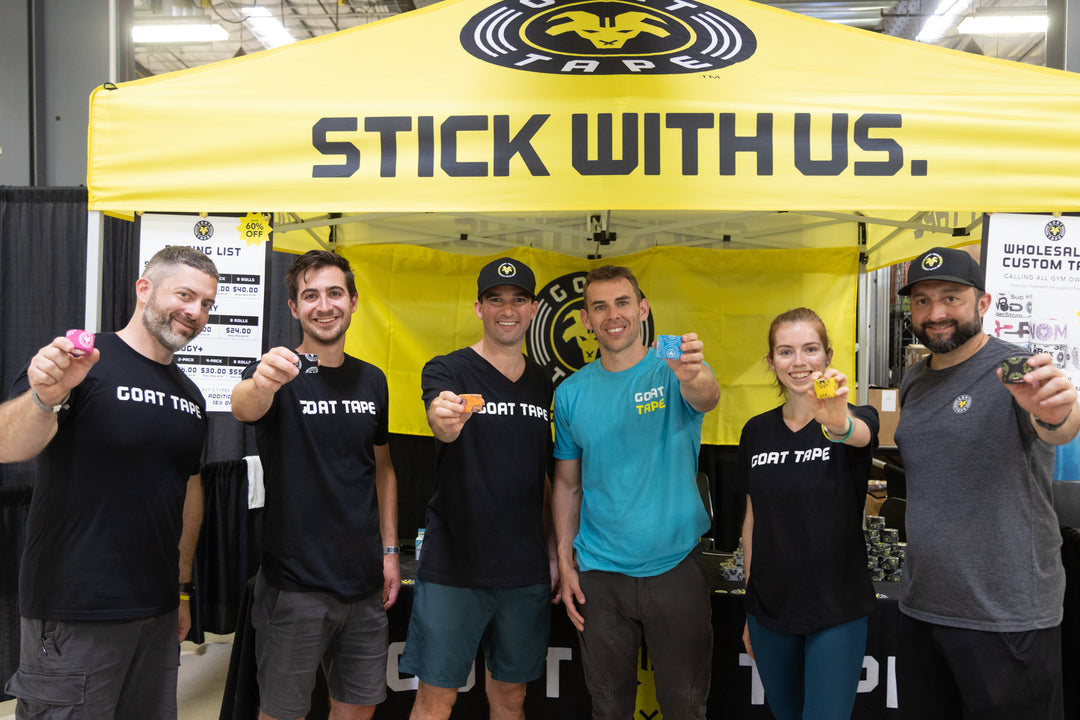 How It Started
Goat Tape was founded in 2011 by three friends who saw the need for an athletic tape strong enough to provide grip and support through the most intense training sessions. 
We developed our flagship Scary Sticky tape to meet that need, featuring extra-strength adhesive specially formulated to stay on despite friction, sweat, and chalk. It quickly became a gym-bag staple for CrossFitters, Olympic lifters, dodgeballers, and anyone else looking for protection and support that sticks. 
That same dedication to strong adhesives and relentless performance is now available in our Super Stretchy thumb tape and Kinesiology+ tapes as well, ensuring athletes have everything they need to take their workouts to the next level.
We love to hear from our customers, so please reach out to info@goattape.com if you'd like to get in touch. 
Thanks for choosing Goat Tape! 
Best,
George, Teddy, and Logan